You might think that hanging out in a dark studio all day shooting wine bottles would be boring. (It's not, but I am weird that way). But sometimes I do get out and have a little fun.
The picture below is from a wine club event for St Supery wine club members. (They have awesome events; trust me on that one…my other job is running them!).
In this case we were on San Francisco Bay for one of the America's Cup races. I snapped a bunch of shots, but this one is my favorite.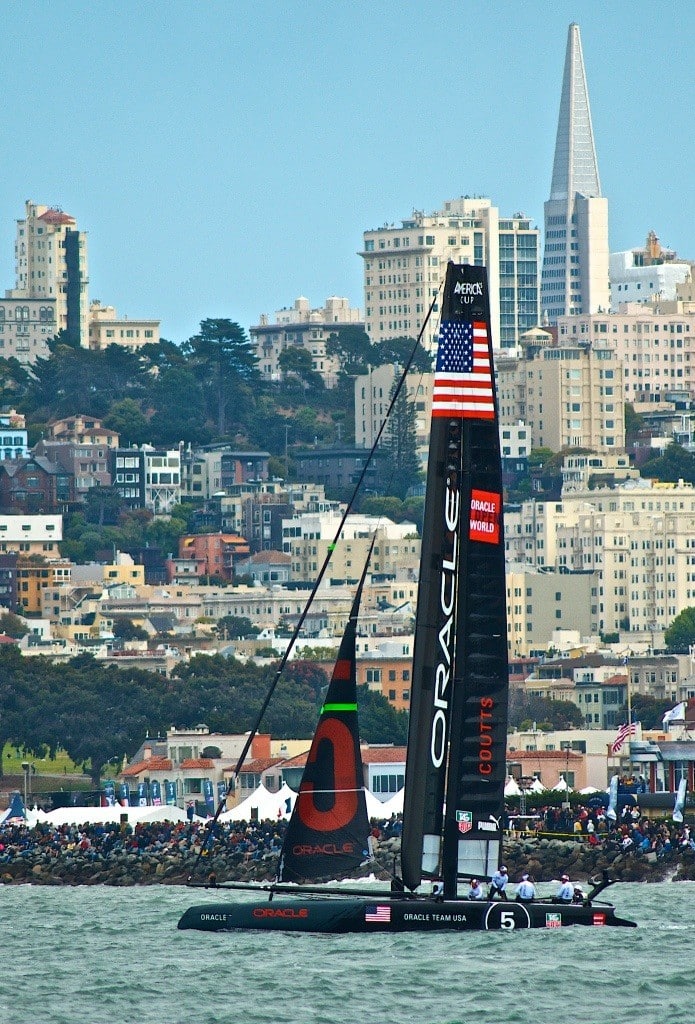 Related Images: