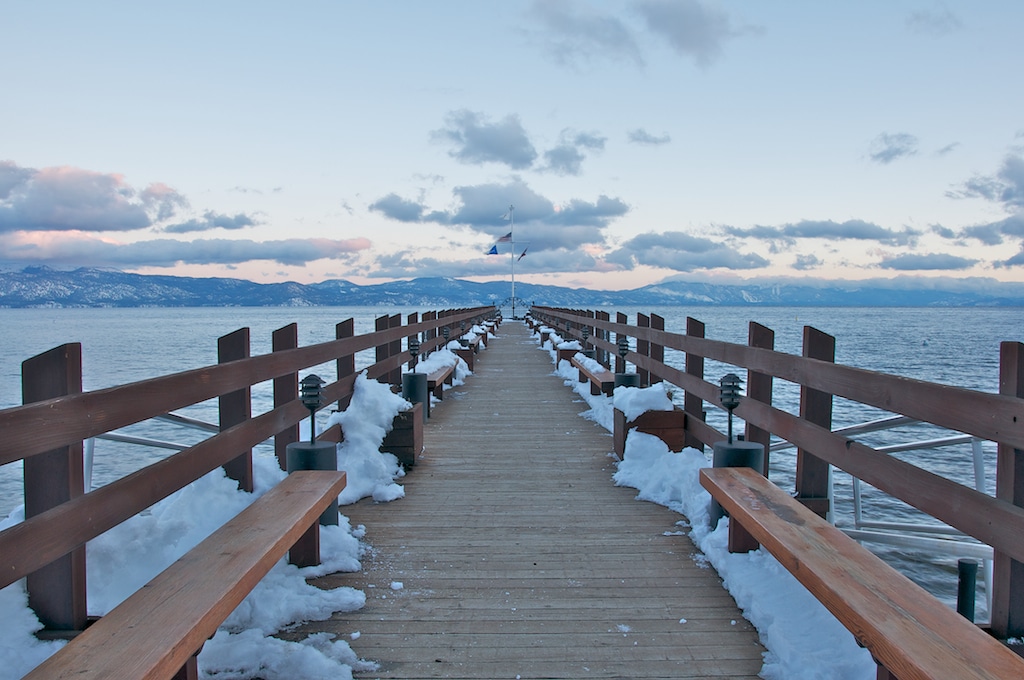 We went to Garwoods in Tahoe for Happy Hour. It's a fun place with myriad custom drinks with names apropos of the atmosphere—names that I cannot repeat here, but involve, well you know. I looked outside and was greeted by this beautiful view. One massive snow storm had passed, and a new one was rapidly approaching. This  was the only clear sky of the trip, and it was stunning.
Tahoe is one of those places that is always beautiful—rain, blizzards, scorching hot summer days and dangerously cold winter night, it doesn't really matter.
We were on a trek that day, looking for a nice place to hold-up and take some nice shots, but not even Emerald Bay had light that would work. The clouds wreaked havoc on contrasts, I took a few shots, and then gave up.
But, really, never give up, right? I make a living taking photographs of wine bottles and vineyards, but my heart is in landscapes. With a Scotch and Soda in hand and some sort of deep-fried food on its way, I turned and looked outside. A few minutes later I had all 20 layers of my clothes back on, had fetched my tripod from the car, and bam, my best shot of the trip. Lame as it sounds, but sometimes, when you are looking too hard, you end up missing what is right next to you. This is never truer than in photography. But, since photography captures life, it makes sense that, in some ways, it mimics it as well.
– Bryan Gray, Napa Valley Wine Bottle and Winery Photographer
Related Images: